FAQs about the Central 100% Fund
Posted Aug 19, 2008 | Category:
No Hassle Fund
This information was originally posted on August 19, 2008. Please note that the article refers to events from a previous school year.
100% goes to Central … 100% is tax deductible!
Why did we replace other fundraisers with the Central 100% Fund?
Responses to a fundraising questionnaire in 2006-07 indicated parents' interest in the simplicity of writing a check instead of selling products to raise money. Additional research showed that according to fundraising experts, it is more effective and productive to have fewer fundraisers. We also hope it reduces volunteer burnout!
Which fundraisers were eliminated?
Market Day, Carson's Days, Aunt Diana's Fudge, See's Candy and the 4th of July Pizza Booth.
Which fundraisers were kept?
Innisbrook Wrap and Gifts, due to its popularity (40-50% of the amount purchased goes to PTO), Brick Pavers, Notecards, the Target account, and Product Label collections. Flyers will be sent home about them. Of course, participation is always optional.
How was the suggested amount of $100 per family determined?
The suggested donation amount remains the same as last year. The PTO budget was divided by the estimated number of families for the year. We're treating it like a museum family membership instead of dividing it by each child. Perhaps some families with several schoolchildren will consider giving more. The PTO appreciates any amount and it is all optional.
What if I can't pay $100 at this time?
Please contribute at your comfort level. Another option is to pay half by 9/30/08 and half by 12/31/08 (for a tax deduction in the calendar year).
Can I charge my contribution?
Beginning sometime in September, you may charge (and accumulate points or cash back allowances) on line at www.centralptonews.org; a nominal processing fee is deducted from that contribution.
Is Central PTO a nonprofit charity so that contributions are tax deductible?
Yes, we're a 501(c)(3) organization; 100% of your contribution is tax deductible.
What does the Fund pay for?
Examples of the great programs and valuable materials the PTO funds are listed on the flyer entitled, "Give 100% and get back even more!" The PTO budget is reported at monthly meetings; members vote on issues. More information is also on our web site.
What happens if Central doesn't raise enough money for the year?
We will solicit again in the spring if we don't meet budgetary goals by December 31, 2008; we will also consider reducing the number of PTO programs and activities planned if there is a lack of funds. Updates will be given at PTO meetings and online.
Does contributing to the Fund mean I won't be asked for any more donations?
There are times during the year when room parents will take up optional collections for teacher gifts. The school also collects for the needy and may have other charitable projects. It is all optional.
Will I still get solicitations from the PTO in the backpack?
Your children's backpacks are the school's primary vehicle for sending you information about Central School including the PTO, so it is important to continue to pay attention to all of the papers that come home. The Central 100% Fund is intended to reduce the number of requests for contributions to the PTO, but is not eliminating them entirely.
Will Central eliminate any other fundraisers in the future?
It depends on the success of the Central 100% fund and feedback we receive from the Central PTO community.
Do other schools offer a check-writing option?
Yes, individual schools and entire districts raise funds this way with much success, sometimes raising tens of thousands of dollars. Clarendon Hills, Downer's Grove, Lake Forest and Oak Park are some of these districts.
Where can I direct my comments about the Central 100% Fund?
Please send an email to fundraising@centralptonews.org.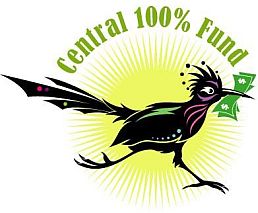 Thank you for your support!