Cultural Arts Volunteer Meeting Wed 9/24 — Location Change
Posted Sep 21, 2008 | Category:
Cultural Arts
This information was originally posted on September 21, 2008. Please note that the article refers to events from a previous school year.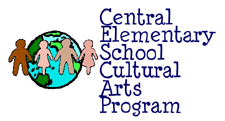 New Location: Hauser Cafeteria
The Cultural Arts initial volunteer meeting will be held on Wednesday, September 24, 2008 from 7-8pm in the Hauser Cafeteria. There is no need to be artistic, crafty, or an art history buff. The PTO has fantastic materials which will allow all parents, grandparents and caregivers to present the "picture of the month" in your child's classroom. All materials are available on-line. If you cannot make the meeting and would like to volunteer, please contact the Cultural Arts Coordinators Sue Pipal at pipals@centralptonews.org or Nancy Hutchings at hutchingsn@centralptonews.org. A sign up sheet will also be available in the school office after the meeting for those who would like to sign up in person but cannot make the meeting.
Thanks to everyone who has signed up already.