Theft and Burglaries from Autos
Posted Oct 19, 2008 | Category:
Community
This information was originally posted on October 19, 2008. Please note that the article refers to events from a previous school year.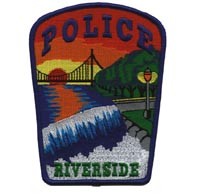 This was sent in by JM of Burlington Ave:
"My car is the 5th car in Riverside within a 4 block radius to get burglarized this week… (Herrick, Burlington, Cowley). My purse and everything in it was stolen from my car, and another car had a laptop stolen from it. Each car was burglarized in the evening and had a window broken in.
The Riverside police say they may have a lead as far as who may be doing this, but it's still a hassle to wake up to your vehicle's window being broken and your personal belongings missing."
The Riverside Police Department is asking your assistance to prevent these thefts from vehicles by locking your vehicles at night, removing items of value from sight inside of the vehicle, and leaving your parking area illuminated.
With your assistance we can reduce the number of these thefts reported to the Riverside Police Department. As a reminder, if you see or hear anything suspicious at anytime do not hesitate to call the Riverside Police Department at (708) 447-2127 or dial 911.