Early Release Day Friday and Other Reminders
Posted Nov 20, 2008 | Category:
Everything Else
This information was originally posted on November 20, 2008. Please note that the article refers to events from a previous school year.
Don't forget: Friday, November 21st is an early release day with school ending at 11:30am and only PM Kindergarten in attendance.
Central's PTO is sponsoring a "School House Rock" assembly on Friday, 11/21 at 10:00am and parents are welcome to attend. A special thank you to Mrs. Karen Layng for putting this great assembly together.
Mrs. Jennifer Sedivy, our corresponding secretary, will be sending out a form right after Thanksgiving for a holiday collection for all our special "Specials" teachers, such as PE, art, music, etc., so please contribute in any way you can.
Melinda Brom, 1st VP, will also be sending out some information for the Lead Room parents to assist with holiday collections for our teachers.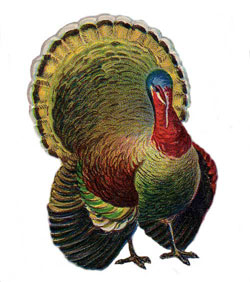 Whether you are traveling far or staying near, be safe and enjoy this special Thanksgiving celebration!