Riverside Police, Community Information – Please Read
Posted Dec 1, 2008 | Category:
Community
This information was originally posted on December 1, 2008. Please note that the article refers to events from a previous school year.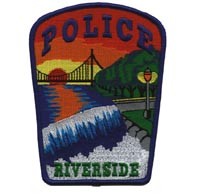 From the Village of Riverside Police department:
"The Riverside Police Department was notified at 0653 hours that a sexual battery had just taken place.
A female juvenile, 15 years old, reported that while walking down Forest towards Riverside-Brookfield High School she was grabbed from behind and a male offender placed his one hand over her mouth telling her not to scream. This male offender then grabbed the female juvenile victim outside her clothing.
The female victim at first thought perhaps a friend was playing a joke on her but when she was grabbed, she turned partially around, noticed the male offender was no one she knew and she struck him.
The male offender became angry when hit, letting loose of the victim and then tried to kick her, losing his balance. The female juvenile victim started shouting "Help, help" and the male offender ran through an alley making his escape. The female juvenile victim called on her cell phone to this department.
Offender: Male white, 28-30 year old, 6'0″. Medium build, wearing a black hat and dark winter coat and had a brown ponytail.
If you have any information on this incident please contact Det. Sgt. Dave Krull at (708) 447-2127 or dkrull@riverside.il.us."
Thank you.