Thank You: KidsCare / Operation Stars and Stripes
Posted Dec 3, 2008 | Category:
Community
This information was originally posted on December 3, 2008. Please note that the article refers to events from a previous school year.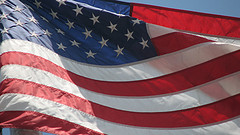 Anything that can be sent to the soldiers overseas during the holiday season, to bring them a little joy while being away from their families, is so greatly appreciated. Donations are down this year and Meredith Kelly, coordinator of Operation Stars and Stripes, received an urgent request for Christmas items for 3 more units (90 soldiers in total) who need support and a little comfort while on duty.
I was humbled and overwhelmed as I walked into the hallway and saw the outpouring of generosity our school community had collected. We are so blessed to live in a community and send our children to a school where everyone is so loving and caring. Central School collected nine boxes of items that will be going to the hospitals and individual soldiers and units overseas. Mrs. Kelly will be separating the items into individual boxes and big unit boxes with Christmas trees and all the decorations to send to the troops.
Thank you again to Dr. Limperis and the teachers for creating classroom projects to share with the soldiers. And thanks also to Cheryl Dowling who coordinated and created through KidsCare a collection of all of the wonderful items so desperately needed by our American soldiers overseas.
Mrs. Kelly and I would like to thank all of the Central families for their amazing and generous outpouring of donations for our soldiers overseas. The cards and students classroom work were amazing.
Sincerely,
Kathy Dudek
Please note: you can donate year round through Operation Stars and Stripes; check out their website www.OperationStars.com.