PTO Updates 12/7/08
Posted Dec 7, 2008 | Category:
District 96
,
Reminders
This information was originally posted on December 7, 2008. Please note that the article refers to events from a previous school year.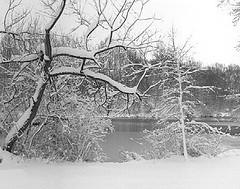 Hauser's Smart Club Food drive is in full swing and Central students can support this effort by bringing in non perishable food items on Wednesday, December 10th School Spirit Day — Hats Off to Giving!
Central's Holiday Concert will take place on Monday, December 15th at 7pm in Hauser's auditorium. Our children's beautiful voices are sure to fill us with the holiday spirit!
D96 Board of Education Meeting will take place in Hauser's LRC on Tuesday, December 16th at 7:30pm. Come and be informed.
Please note: There is no Central PTO meeting in December with the next meeting scheduled for Tuesday, January 13, 2009 at 9am in the Central Library. Dr. Jon Lamberson will be our special guest sharing important information from District 96. At this meeting, the nominating committee will be looking for volunteers to assist in the preparation of an 09/10 Executive Committee officer slate. If you are interested in assisting in this process or finding out more about getting involved, please see any of the current officers for more information.
Don't forget that Friday, December 19th is an early release day, with AM Kindergarten in attendance only. Winter break will take place from December 22 through January 2, 2009 with classes starting up again on January 5, 2009.