Mail Shortcut and Gifts for our Specials
Posted Dec 10, 2008 | Category:
Everything Else
This information was originally posted on December 10, 2008. Please note that the article refers to events from a previous school year.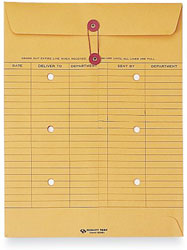 Did you know that anything you would like to send to the Central School office or PTO mailbox can be sent through your child's backpack? Just send it in a sealed envelope with the appropriate addressee on the front and it will make it to the office during the day.
And, by the way, please remember to send in any amount of money for those hard-working specials teachers and staff (in an envelope marked "specials" or a check made out to Jennifer Sedivy) by this Friday, December 12th. Little elves need to organize and distribute the gift cards. Thanks very much!