TV Turnoff Week — Meeting Thursday January 15 7PM
Posted Jan 9, 2009 | Category:
Community
,
Everything Else
This information was originally posted on January 9, 2009. Please note that the article refers to events from a previous school year.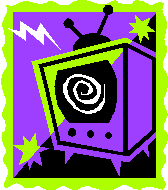 Committee Meeting
Please join us for our first committee meeting
to discuss and create TV Turnoff Week!
We welcome your ideas & help.
All parents, grandparents, etc. welcome!
Meeting to be held:
Thursday, January 15, 2009 7:00 pm
Riverside Public Library Quiet Reading Room


Questions? Please contact Ingrid Lulich. (Contact information located in Student Directory.)
Download the original flier here.