Riverside Police Present Community Event 2/4/09 6:30PM
Posted Jan 24, 2009 | Category:
Community
,
District 96
This information was originally posted on January 24, 2009. Please note that the article refers to events from a previous school year.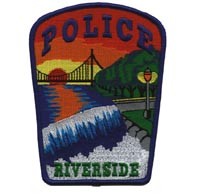 From the Village of Riverside Police department:
"Is your child safe online?"
"Through a collaborative effort, the Riverside & North Riverside Police Departments announce today they will present a school community event for parents, teachers, administrators, residents and children focusing on bullying and cyber-bullying.
This is a joint event with Riverside School District #96, North Riverside School District #94, Illinois Center for Violence Prevention and the Illinois Violence Prevention Authority to face the rising problem of cyber-bullying.
Staff from the ICVP will facilitate the community event on Wednesday, February 4th from 6:30-8:30PM at Hauser Jr. High School Auditorium, 65 Woodside Road, Riverside. They will present current trends, prevention, intervention strategies, online safety hazards and offer tips to children to safely negotiate online social situations.
"This community event will bring to a close the anti-bullying prevention grant program that was initiated last summer through a grant available from the IVPA", said Chief Tom Weitzel. For more information about this program please contact Sergeant Frank Lara at flara@riverside.il.us."