The tattered book covers in the library need your help
Posted Jan 27, 2009 | Category:
Volunteering
This information was originally posted on January 27, 2009. Please note that the article refers to events from a previous school year.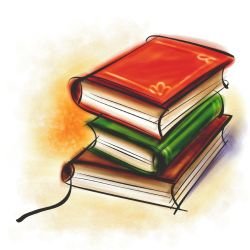 Library Volunteer Meeting Tattered Book Covers need Re-covering February 9, 2009 8:30am-9:30am in the Library
The tattered book covers in the library need your help!
Like The Velveteen Rabbit, the books in the Library have been well-read and loved by the children, and are showing it. These tattered, torn book covers need to be replaced by new covers so that the children can enjoy these books for years to come.
Please come to the Tattered Book Cover Meeting on 2/9/2009 (Monday) from 8:30 am to 9:30 am. and breathe life back into these books with brand new covers. Even if you have only 15 minutes, please come.
Complete training will be provided at the meeting.
If you have any questions, or if you are unable to attend the meeting, but would like to help, please contact Jeannine Glavas via email at glavasj@centralptonews.org or see student directory for contact information.
Thank you in advance for your help.