Central PTO Meeting, 9am on March 3rd in the library
Posted Feb 22, 2009 | Category:
District 96
,
Reminders
This information was originally posted on February 22, 2009. Please note that the article refers to events from a previous school year.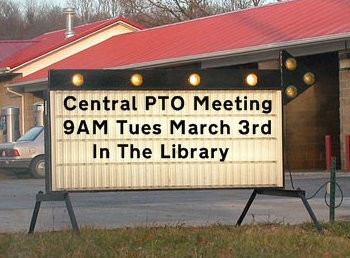 Much excitement will take place at our Tuesday, 3/3 meeting as the 09/10 slate of officers, new PTO bylaws and standing rules will be presented. The District 96 Board of Education candidates will also be in attendance to share a few words in preparation for the April 7, 2009 election.