Kindergarten Registration March 5th 7pm
Posted Feb 22, 2009 | Category:
Community
,
District 96
,
Reminders
This information was originally posted on February 22, 2009. Please note that the article refers to events from a previous school year.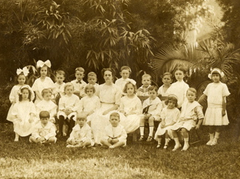 If you have an incoming kindergartener for the 2009/10 school year or know of someone in our Central family that does, please make sure and let them know about registration on March 5th at 7pm at Central School. If you or they are unable to make this meeting, contact the school office for more information at 447-1106.