Library Volunteer Meeting March 9, 2009 8:30am
Posted Mar 5, 2009 | Category:
Volunteering
This information was originally posted on March 5, 2009. Please note that the article refers to events from a previous school year.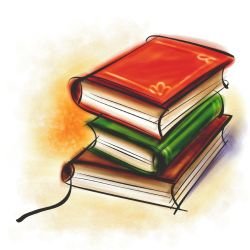 Library Volunteer Meeting
Tattered Book Cover Meeting #2
March 9, 2009
8:30am-10:00am in the Library
The tattered book covers in the library still need your help! While we were able to cover a number of books last month, other books are waiting patiently for their turn.
Please come to the Tattered Book Cover Meeting #2 on 3/9/2009 (Monday) from 8:30 am to 10:00 am. Help us cover one book at a time, even if you only have 15 minutes.
Complete training and snacks will be provided at the meeting.
If you have any questions, or if you are unable to attend the meeting, but would like to help, please contact Jeannine Glavas via email at glavasj@centralptonews.org or see student directory for contact information.
Thank you in advance for your help. This is for your own good, too; studies show that volunteering results in positive health benefits!