Ice Cream Social, Thursday, April 2 at 7pm
Posted Mar 29, 2009 | Category:
Book Fair
,
Fundraising
,
Reminders
This information was originally posted on March 29, 2009. Please note that the article refers to events from a previous school year.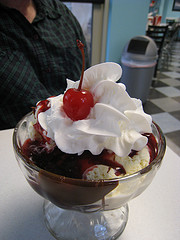 Come join Central School families and friends for the PTO-Sponsored Ice Cream Social. The social event is scheduled for Thursday, April 2, 2009 from 7:00 – 8:00 p.m. in the Hauser Cafeteria. Enjoy your sundae before or after you browse the Book Fair located in the Hauser Auditorium.