Blythe Park PTA's "Bargain Books and More" This Weekend
Posted Mar 30, 2009 | Category:
Book Fair
,
Community
,
District 96
This information was originally posted on March 30, 2009. Please note that the article refers to events from a previous school year.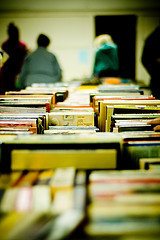 Bargain Books and More to take place this weekend.
Blythe Park PTA will hold its annual used book sale, Bargain Books and More on Friday, April 3rd from 4:00-7:00pm and on Saturday, April 4th from 9:00am-1:00pm. Great deals on used children's and adult books, cds, dvds and education material. The sale will be held at the Blythe Park School gym located at 735 Leesley Road in Riverside. Any questions, contact Carol Barlow barlowc@centralptonews.org or Lisa Gaynor gaynorl@centralptonews.org.