Keeping our Children Safe
Posted Apr 21, 2009 | Category:
Community
,
District 96
This information was originally posted on April 21, 2009. Please note that the article refers to events from a previous school year.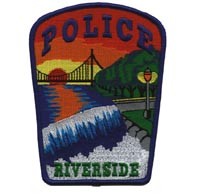 Today I received notice from the Riverside police department that a convicted sexual predator — Yelton Earl Cales — relocated to Riverside from Mendota, IL. He moved in with relatives at 304 E Quincy St. in Riverside. He was convicted of criminal sexual abuse — the victim was between the ages of 13-16 — in DuPage County; he served 4 1/2 years in the Illinois Department of Corrections.
Currently, his address is listed as Mendota, IL. Police Chief Weitzel indicated that his current Riverside should be updated by the Illinois State Police in the near future.
Below is the official notice from Riverside regarding Mr. Cales:
Information on Registered Sex Offender

On Monday April 20, 2009 Yelton E. Cales 30 years of age came into the Riverside Police Department to register as a convicted sex offender. Pursuant to Illinois law, every time a convicted sex offender moves into a new address he or she is required to register with the police agency in that town. Cales has moved into a residence at 304 E. Quincy Street and is classified as a "Sexual Predator"

A 'Sexual predator' means any person who is convicted of a violation or attempted violation of the following sections of the Criminal Code of 1961, and the conviction occurred after July 1, 1999:

Keeping a Place of Juvenile Prostitution;
Juvenile Pimping;
Exploitation of a Child;
Child Pornography;
Criminal Sexual Assault, if the victim is under age 12;
Criminal Sexual Assault, regardless of the victim's age (if convicted on or after January 1,2006);
Aggravated Criminal Sexual Assault;
Predatory Criminal Sexual Assault;
Aggravated Criminal Sexual Abuse;
Ritualized Abuse of a Child;
Conviction of first degree murder, when the victim was a person under 18 years of age and the defendant was at least 17 years of age at the time of the commission of the offense and the offense was sexually motivated as defined in Section 10 of the Sex Offender Management Board Act;
Certified as a Sexually Dangerous Person pursuant to the Sexually Dangerous Persons Act or any substantially similar federal, sister state, or foreign country law;
Found to be Sexually Violent pursuant to the Sexually Violent Commitment Act or any substantially similar federal, sister state, or foreign country law;
Convicted of a 2nd or subsequent offense, after July 1, 1999 which would require registration pursuant to the Sex Offender Registration Act; or
A conviction for an offense of federal law, Uniform Code of Military Justice, law of another state or foreign country that is substantially equivalent to any of the these offenses listed above.

Sexual Predators are required to register annually for their natural life.

Cales was convicted in 2005 for Aggravated Criminal Sexual Abuse with a victim under 16 years of age. Cales information has been sent to the Illinois State Police so that his new information can be updated on the Illinois Sex Offender Registration web site. The web site is: www.isp.state.il.us
In addition to the sex offender information on the Illinois State Police website, a national sex offender public website is also a resource: www.nsopw.gov/Core/Conditions.aspx
I echo the police department's advice that our students do not need to be fearful, but they need to be watchful of their surroundings — where they are and who is nearby.
Please contact the Riverside police department (708/447-2127), Dr. Janice Limperis at Central School (708/447-1106), Leslie Berman at Hauser JH (708/447-3896) or me (708/447-5007) if you witness any inappropriate conduct or hear about any incident that threatens the safety of our students.
Thank you for your help.
Serving Riverside SD96 students,
Dr. Lamberson