Roadrunner Photo Deadline is Thursday, April 30th
Posted Apr 26, 2009 | Category:
Everything Else
,
Reminders
,
Volunteering
This information was originally posted on April 26, 2009. Please note that the article refers to events from a previous school year.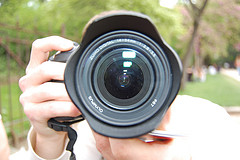 If you have photos please get them to the Roadrunner Staff ASAP. You can drop your cameras off to Kim Frank, burn a CD or email photos to Kim at frankk@centralptonews.org. The deadline is fast approaching…
Specifically we need more: 5th Grade Games, 5th Grade Band/Orchestra Concerts, Earth Week, Ice Cream Social, CAKE, Presidential Fitness, Spirit Days, Birthday Boards, Roller and Ice Skating and Second Grade candid shots.

Thank you for helping to make our Roadrunner Yearbook the best ever!