Additional Police Presence During the Noon Hour at Central
Posted Apr 28, 2009 | Category:
Community
This information was originally posted on April 28, 2009. Please note that the article refers to events from a previous school year.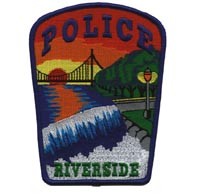 Four students on safety patrol reported the presence of a white van in front of school during the noon hour Monday, April 27th.
The students shared information with me which I immediately forwarded to the Riverside Police Department. The police department will drive by the school during the noon hour for the next few days. The initial concern was that this might have some link to the registered sex offender in the Central School area. This is NOT the case. According to the Police Department as of the morning of the 27th, the registered sex offender was no longer in our area. There is no way that these incidents are linked. We will however always be vigilant and do everything possible to protect our students.
If you have any further questions, please call or email me.
Thank you,
Dr. Limperis
Central School Principal
www.district96.org/central