School Supply Pick Up Tuesday June 2nd
Posted May 21, 2009 | Category:
Reminders
,
Volunteering
This information was originally posted on May 21, 2009. Please note that the article refers to events from a previous school year.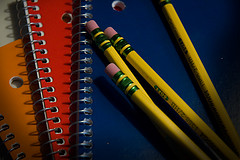 For those of you who ordered school supplies for the 2009-2010 school year online, pick up will be on Tuesday, June 2, 2009 after school in the multi-purpose room. Any boxes not picked up on that date will be delivered to your child's classroom. Also, we will need three to four volunteers who are willing to help with the organization and distribution of the school supply packs on that date. Organization will happen at around 9:30am and distribution beginning at 3pm. If you are available, please contact Melanie Strubbe at mstrubbe@centralptonews.org. Thank you.