Library Volunteers Needed
Posted Aug 28, 2009 | Category:
Volunteering
This information was originally posted on August 28, 2009. Please note that the article refers to events from a previous school year.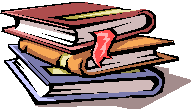 Library Volunteer Sign-Up and Orientation Meeting
11:00am – 12:00noon in the Library
Friday, September 4, 2009
Calling all Library Volunteers! We need your help! Please come to the library volunteer orientation meeting on Friday, September 4, from 11:00am – 12:00noon in the library.
Who can volunteer? Hopefully, you. If you know of anyone (Parents, grandparents, relatives and friends) who would like to help, please encourage them to come!
Are you the parent of a new student? This is a great opportunity for you to become involved at the school. Every pair of hands is needed.
What volunteer opportunities are available? When can I volunteer? There are volunteer opportunities both during class library time and at your convenience. During class library time, you can read a story (grades K – 3), help the children find books (grades K-5), and use the OPAC system (on-line card catalogue system) (grades 1 – 5).
Other ways to help include the following: re-shelving books (always needed), repairing/covering books, shelf reading, and decorating the monthly bulletin board. Training will be provided for all positions.
Why? It's fun and easy to do. You can make a big difference in the quality of library services available to the children, and the children are happy to see you participate. You also will be able to keep up with the latest children's books!
When can I sign up to volunteer? Sign up at the library orientation meeting on September 4th from 11:00am – 12:00pm in the library. If you are unable to attend, please contact Jeannine Glavas or your Lead Room Parent as soon as possible.
A class library schedule along with the corresponding Lead Room Parent(s) names and e-mail addresses will be provided at the meeting.
Questions? Please contact Jeannine Glavas at glavasj@centralptonews.org. Thank you!