100% Fundraiser Sep 2 through Sep 9
Posted Sep 2, 2009 | Category:
Fundraising
,
No Hassle Fund
This information was originally posted on September 2, 2009. Please note that the article refers to events from a previous school year.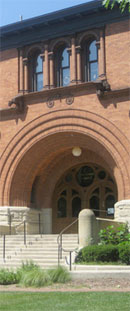 In the past, Central Elementary ran multiple fundraisers to finance the various programs that enhanced our children's public school experience. The energy we put into these efforts never yielded the kind of results we needed. A search for a better way led us to create The 100% Fund, which was designed to replace five of our annual fundraisers and allow all of our donated dollars to go directly to Central PT0. Some highlights of this program are:
Your donation is 100% tax deductible as we are a 501(c)(3) organization.
100% of your dollars go to the PT0 and you don't have to purchase any products.
$100.00 is the suggested donation, but any amount makes a difference.
While we run other fundraisers throughout the year, the 100% fund is our primary fundraiser and runs from September 1st to 9th. It is our hope to receive the majority of the donations during this time-frame so we can immediately begin to pay for our 2009-2010 programs.
Please also consider the matching funds program your employer may offer — many businesses view $100.00 as a reasonable match. As always, we welcome your feedback and suggestions. Together we will build our community and better our children's educational experience!
100% funds support educational programs and social community building activities such as:
Classroom items like cameras for teachers, Fans and Science-in-a-can
Books for Central School Library
Teacher appreciation activities and luncheon
Teacher stipends for supplies & materials
Recycling bins for classrooms for the Ecology Club
C.A.K.E. Program
Birthday Boards
Jr. Great Books / Flying Carpet
Roadrunner Yearbook
Read to Succeed program
Kid's Care
Board games for indoor recess
Hike & Bike to school
Social events such as the Ice Cream Social, Ice Skating Party, Family Fun Night
Artist-In-Residence projects such as Striding Lion — a very popular all-school performance based on student scripted plays demonstrating math principles.
Halloween Play
Living Classrooms
Turn off TV week
5th Grade Games Night
Cultural Arts Materials & Field Trips (Frank Lloyd Wright tour, Chicago Architectural tour, Riverside Arts Center trip, etc…)
Talent Show


Download the original version of this flier here. You will find a donation form here.