Missing Cultural Arts Key
Posted Sep 5, 2009 | Category:
Cultural Arts
This information was originally posted on September 5, 2009. Please note that the article refers to events from a previous school year.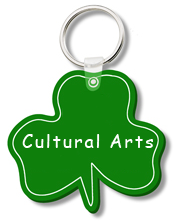 Our beloved Cultural Arts Closet key is AWOL. You know the one with the shamrock?? Please check your purse, briefcase, bag, coat for the key. Our cultural arts committee is lost without it.