5th grade parents: Instrument Open House
Posted Sep 8, 2009 | Category:
Everything Else
This information was originally posted on September 8, 2009. Please note that the article refers to events from a previous school year.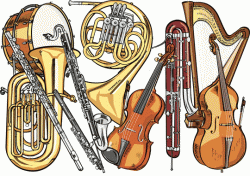 Instrument Open House for 5th grader interested in selecting band and orchestra instruments will be held:
Wednesday, Sept. 9 5:30 – 8:30
Thursday, Sept. 10 3:30 – 5:30
Students can try out instruments. Representatives from Quinlan and Fabish will be present to talk about rental of instruments. Students who are interested in Saxophone should arrive early on the first day. Only 8 students are allowed to play Saxophone.