Final Days for the PTO 100% Fund
Posted Sep 11, 2009 | Category:
Fundraising
,
No Hassle Fund
,
Reminders
This information was originally posted on September 11, 2009. Please note that the article refers to events from a previous school year.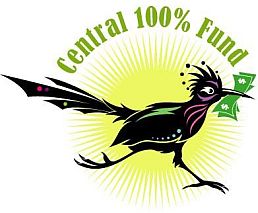 As an alternative to asking for countless volunteer hours for numerous fund raising events the PTO has developed a simplified alternative, The 100% Fund.  Central PTO's 100% Fund requests a one time contribution that covers all of our financial needs for the year.  Unlike many fund raising events this approach is designed to be 100% tax deductible. The suggested contribution is $100.00.
With this contribution the PTO supports numerous educational, cultural and social opportunities for all Central students.  Last year the PTO used a portion of these contributions to leverage a Illinois Art Council grant to bring in a performing arts group, Striding Lions, to help students write and perform One Act plays about geometry.  Every year the PTO funds cultural field trips and volunteers staff a Jr. Great Books lunch discussion for students.
We hope to have 100% participation in the PTO.  During these hard economic times, the PTO does realize that some families can not afford such a large contribution.  Any contribution is much appreciated.  If contributing is not feasible at this time, please consider donating a few hours of time.  Your children will love seeing you volunteer.
Monday is the final day for our Fall 100% Fund drive. If you have contributed, Thank You.   If you have not, please consider funding the PTO.
You will find the donation form here Central 100% fund.