It is Wednesday – Check your District 96 and Central School Web sites
Posted Sep 22, 2009 | Category:
District 96
,
E-Backpack
This information was originally posted on September 22, 2009. Please note that the article refers to events from a previous school year.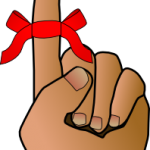 A reminder from the PTO that District 96 and Central School has posted their e-backpacks.
Please check the District 96 e-backpack and the Central School e-backpack web sites for information from the Community, District, School and PTO. The district and school, in an effort to reduce, have done away with paper flyers coming home in backpacks. Communication is now done through the web.