Birthday Board Committee needs Camera Person
Posted Sep 28, 2009 | Category:
Volunteering
This information was originally posted on September 28, 2009. Please note that the article refers to events from a previous school year.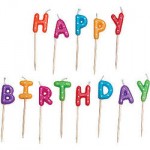 The PTO has a Birthday Bulletin Board to the left of the Central office. It is updated with the children's pictures and birthday dates.   Our commitee chair needs help taking those pictures.  If you have a camera and school hours available, Monica Degand needs your help.  Please e-mail her at degandm@centralptonews.org.