Please check the Wednesday e-backpack
Posted Oct 13, 2009 | Category:
District 96
,
E-Backpack
,
Reminders
This information was originally posted on October 13, 2009. Please note that the article refers to events from a previous school year.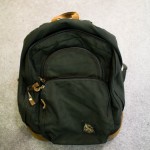 Remember to visit the District 96 webpage to access the flyers in this Wednesday's e-backpack.  To access these flyers, please visit the website District 96.org, click on the "Resources" tab, and then click on "e-backpack."  From this page, you will be able to view all district- Central e-backpackwide flyers.  Also from that page, you will be able to click on "Central School" to view all school-wide flyers.
You can click on the following link for direct access to the district-wide e-backpack:  District 96 backpack
You can also click on the following link for direct access to Central School's e-backpack:  Central backpack