Fundraising Update
Posted Nov 2, 2009 | Category:
Fundraising
,
No Hassle Fund
This information was originally posted on November 2, 2009. Please note that the article refers to events from a previous school year.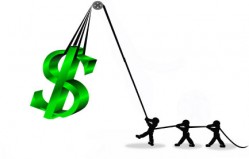 Our Fall Fund raising Drives are completed. A heartfelt thanks to all who contributed.
We raised over $11,000. While we are grateful for all who supported our endeavors, we are $5000 less than we budgeted. Like all of us are doing during these difficult times, the PTO board is having to review our 2009 – 2010 plans.

If you planned on supporting the PTO this year
but you missed the Innisbrook fundraiser
but you missed the Original Works fundraiser,
you can still support our endeavors through the 100% club.
100% means that 100% of your tax-deductible contribution goes to
PTO programming for your child.
Our 100% form is here: Central School 100% donation form
What your child receives from the PTO is:
field trips,
programs for our school,
two wild and carefree Family Fun nights,
an over-the-top Book fair,
an all-you-can-eat Ice Cream social ,
a lunch book club,
monthly Cultural Arts presentations
and many other extras for your child.
We are hoping for 100% participation in at least one of fundraisers.
If you have supported our fundraising efforts this year, we are extremely grateful.
But if you haven't had a moment to do so.… any check, cash, money order you can contribute is very much appreciated.
Thank you for your support.
Allyn Pilewski
PTO President