Tattered Book Party 12/4, 8:30 in the library
Posted Dec 2, 2009 | Category:
Everything Else
This information was originally posted on December 2, 2009. Please note that the article refers to events from a previous school year.
Tattered  Book Cover Meeting
Friday, December 4, 2009
8:30am-10:00am in the Library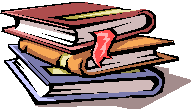 Looking for a way to help this holiday season?
Please come to the Tattered Book Cover Meeting on Friday, December 4, 2009 right after drop off (in the library).
Help cover new books and replace tattered covers, 1 book at a time, even if you only have 15 minutes.
Complete training will be provided at the meeting.
If you have any questions, or if you are unable to attend the meeting, but would like to help, please contact Jeannine Glavas
Any help is appreciated, and it feels good!