Holiday Staff Collections Due Friday
Posted Dec 8, 2009 | Category:
Everything Else
This information was originally posted on December 8, 2009. Please note that the article refers to events from a previous school year.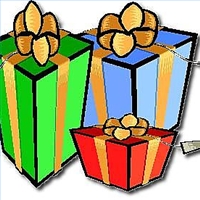 Remember:
that moving Veteran's Day Concert?
that funny rockin' story your child told about Gym class?
the Reading Specialist that worked so hard with your child for that "long vowel" breakthrough?
the gorgeous clay project that came home from Art Class?
the Maintenance Staff that moved those heavy boxes during a PTO function?
Well, now is an opportunity to say "Thank You"  during the Holidays.
Each year the PTO takes up a collection and distributes gifts in the form of gift cards to the special teachers and staff.  The collection is completely voluntary.  A $5.00 amount has been suggested:  anything you feel comfortable giving is most welcome.
Please place your money in an envelope (clearly marked "specials collection") and turn it into the PTO mailbox in the school office no later than Friday, Dec. 11th.  (If you need to write a check, please make one payable to Jeanine Vaia).
Questions?  Contact Jeanine Vaia.