Haitian Relief Efforts
Posted Jan 19, 2010 | Category:
Community
This information was originally posted on January 19, 2010. Please note that the article refers to events from a previous school year.
The people of Haiti have been devastated by the recent earthquake.  They are in need of so many basic things that we take for granted.
Central School is collecting money to send to the Haitian Community.  Our relief efforts are outlined in the flyer:  Help Haiti.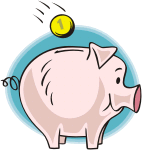 We are also collecting any loose change your children may want to donate from their piggy banks.  Have them drop their change off at the office.  All is appreciated.