Deadline for Percy Jackson and the Lightning Thief – Tues. at noon
Posted Feb 5, 2010 | Category:
Fundraising
,
Reminders
This information was originally posted on February 5, 2010. Please note that the article refers to events from a previous school year.
District 96 Day at the Movies Opening Day Event
Percy Jackson and the Olympians:
The Lightning Thief Movie
based on the award winning series by Rick Riordan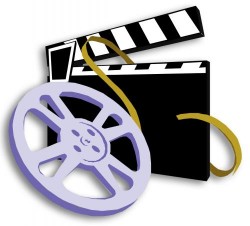 Friday February 12, 2010 at 1:00pm
( February 12th is an early release day)
Classic Movie Cinemas
North Riverside Mall, 7501 W Cermak Road
Film has been Rated PG (due to Scary Monster Scenes).  The movie may be inappropriate for younger audiences, thus the rating.  If you hesitant, we encourage you to view the trailers on-line.
Price: $7.00 per ticket for Central Families
Central is adding a 1.50 per ticket as a tax deductible donation to Central PTO.
All proceeds from the service fee will support the 2009/10 Cultural Arts Writing Workshops.
Deadline to pre-order tickets is NOON Tuesday, February 9, 2010
Tickets will be distributed in the Central Library:
Wednesday, February 10 – 3:05 to 3:30 and
Thursday , February 11 – 8:00 to 8:30
Contact Kathy Dudek – phone number in School Directory for a different pick up time.
Central Families are encouraged to support the Hollywood Schools fundraiser and purchase drawing tickets. The price is $1.00 each or 6 for $5.00 drawing tickets can be purchased the day of the show, until 15 minutes before Showtime
Send your pre-order and payment by backpack mail in an envelope marked "THE LIGHTNING THIEF" or drop it off at the Central Office.
Name: ___________________________ Phone: _______________________
I would like __________ Tickets @ 7.00 (the $1.50 is a tax deductible donation to Central School PTO and have enclosed $_____________________.
Please make checks payable to Central School PTO.
All Children Must be Accompanied by an Adult and be Properly Supervised.