5th Grade Games Night permission slip due 4/5
Posted Apr 3, 2010 | Category:
Everything Else
This information was originally posted on April 3, 2010. Please note that the article refers to events from a previous school year.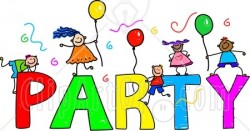 Our
Fabulous, Over-the-Top, Ear-Plug-Needing , Once in a Life Time Event,
5th Grade Games Night is coming up April 16th.
All permission slip are due this Monday, April 5th.