Items needed for Teacher/Staff Appreciation Week, May 4 – 10
Posted Apr 5, 2010 | Category:
Everything Else
This information was originally posted on April 5, 2010. Please note that the article refers to events from a previous school year.
TEACHER/ STAFF APPRECIATION WEEK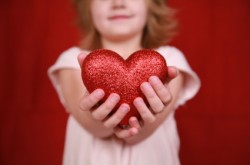 Teacher/ Staff Appreciation Week is May 10th through 14th.
The Teacher Appreciation Committee is asking for the following donations for our week of "Daily Delights."
Cases of Diet or Regular Pop
Cases of bottles of water
Gallons of Orange Juice
Bakery items
Paper Plates
Plastic forks, knives and spoons
Napkins
Plastic Cups
Styrofoam Coffee Cups
We also need donations for the "Daily Raffle".  Traditionally, a daily raffle is held for the teachers and staff during the week. Let us know if you have anything that you would like to donate for this raffle.  Ideally we would have 4 or 5 items to raffle each day.  Think creatively!!
Please contact Melinda Brom or Lauren Zobel if you can donate.
Thanks so very much
Thank you!