Staff and PTO Member of the Year Awards
Posted May 10, 2010 | Category:
Volunteering
This information was originally posted on May 10, 2010. Please note that the article refers to events from a previous school year.
Staff and PTO Member of the Year awards: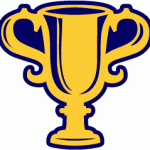 The Staff Member of the Year went to Meg O'Brien for fearlessly leading the PTO into a one-of-a kind Artist in Residence with Esther Hershenshorn.  Our children are fast and furiously finishing their guide books to their current grade. Thanks Meg!!
The PTO Member of the Year went to Samantha Durst for being all she could be as the Fundraising Chair this year.  She ran the 100% Fund, Innisbrook and even found time to begin and single handedly run our phenomenally successful Riverside Foods Gift Certificate program.  Thanks Sam!!
A few of our members and their committee's stood out in volunteerism.  We would like to especially note:
Brick Pavers:  Rumor has it, Cathy Daun was seen standing on street corners in the First Division with her tiniest swaddled newborn in one arm and a bullhorn in the other through the fall and winter months!  Thankfully, the swine flu did not get either one of them.  But, Cathy did octuple brick paver sales this year and we are so grateful!  We are thrilled that she has a kindergartner coming in next year, so we've told Cathy there is no way she can wriggle her way out of brick paver sales for at least one more year.  She clearly has a gift for this!!
Cultural Arts:   Molly Carl and her Committee deserves the Nate Berkus Closet Award!!!  Who knew the full-time working mother and her committee had time to bury herself in the third floor attic closet in Central School and make it an organized, cheery, bright spot in the school??  Boy, would we like to see her closets at home?!  Molly added some color, cute polka dots, cardboard poster squares, and cleaned out the filing cabinets!!  The place looks stunning!  Cinderella and her helpers have nothing on Molly.  Great work!
Lightening Thief Fundraiser: Kathy Dudek at the last moment and working in partnership with Hollywood School managed single handedly to organize a fun and profitable outing to the movies' on a cold and windy early release day.  Can she organize or what?!!
Science in a Can: Jennie Hepker-Royer, while jetting to and from London, England, for her demanding work schedule, managed to dodge to the inner city to procure new Pringles cans?  She also purchased wizard pencils at the end of the Science in a Can run and had them delivered to each student participant!  We love the science geek in Jennie who really went above and beyond her duties as committee chair!  Thank you for your extraordinary efforts!  Thanks also to her committee who ran a very smooth multiple week PTO event.
Talent Show: Tiffaney McManus and Company work their little hearts out so our children can SHINE on stage.  We are so very grateful . . and lets face darn impressed with what they do!! Thanks a million from the Board and the hundreds of grateful parents, grandparents, aunts, uncles, and cousins who get to see our dear ones perform.  You guys are the bomb!!!