Friend of the 4th of July
Posted May 18, 2010 | Category:
Community
This information was originally posted on May 18, 2010. Please note that the article refers to events from a previous school year.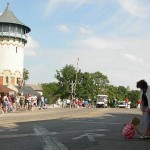 The Friends of the Fourth are asking for donations to be made so that we can continue to celebrate the July 4th festivities.
EVERY dollar collected will be used for these events.
To make a donation in person, go to Riverside Bank, 17 E. Burlington Street.
To mail in a donation, address a check to Friends of the Fourth and mail it to P.O. Box 26, Riverside, IL 60546.