School Supplies
Posted Aug 17, 2010 | Category:
Reminders
This information was originally posted on August 17, 2010. Please note that the article refers to events from a previous school year.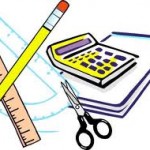 School supplies that were ordered through Central PTO will be delivered to your child's class and will be there on the first day of school, Tuesday August 24th.
If you are not sure if you ordered supplies please contact Jennifer Sedivy.
Thanks and see you Tuesday.