Central 100% Fund
Posted Aug 23, 2010 | Category:
Fundraising
This information was originally posted on August 23, 2010. Please note that the article refers to events from a previous school year.
Back by popular demand:
Give now to the school fundraiser that uses your money, but not your time.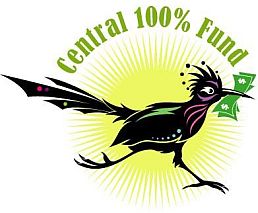 100% goes to Central! 100% is tax deductible!
We've eliminated the burden of intensive fund raising throughout the school year by streamlining fundraising activities to just a few. Now, the majority of the funds raised for valuable PTO events and activities will come from the Central 100% Fund — a "just write a check" option that is simple, quick and benefits your children … 100%!
This one-time, tax-deductible donation supports PTO without asking you or your children to buy or sell products. And unlike other fundraisers, there's no middleman to take part of the profits!
Giving to the Central 100% Fund is optional, but parents are encouraged to contribute a suggested amount of at least $100 per family. Any amount, however, will be greatly appreciated and well utilized. Making your contribution now gets one more thing off your plate!
Ask your employer about making a matched donation!
Please make checks payable to Central PTO and return to school office by 9/05/10.
For more information, contact Stephanie O'Brien at obriens@centralptonews.org.
THANKS!
To contribute please download the 100% fund form – click here – Central 100% Form