100% Fund Drive Starts Today
Posted Aug 24, 2010 | Category:
Fundraising
This information was originally posted on August 24, 2010. Please note that the article refers to events from a previous school year.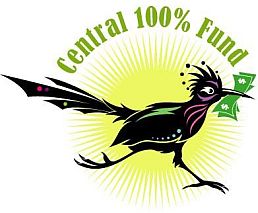 In the past, Central Elementary ran multiple fundraisers to finance the various programs that enhanced our children's public school experience. The energy we put into these efforts never yielded the kind of results we needed. A search for a better way led us to create
The 100% Fund
The 100% fund drive was designed to replace five of our annual fundraisers and allow all of our donated dollars to go directly to Central PTO.
Some highlights of this program are:
• Your donation is 100% tax deductible as we are a 501(c)(3) organization.
• 100% of your dollars go to the PT0 and you don't have to purchase any products.
• $100.00 is the suggested donation, but any amount makes a difference.
To find out more about programs the 100% fund supports – click here – Central 100% Fund Drive Information Flyer
To donate to the 100% fund – click here – Central 100%  Fund Donation Form