Cultural Arts Folders Missing
Posted Sep 1, 2010 | Category:
Cultural Arts
This information was originally posted on September 1, 2010. Please note that the article refers to events from a previous school year.
The PTO is missing
14 Cultural Arts folders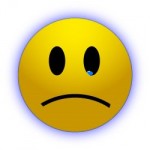 The folders are missing their homes in our lovely cultural arts file folder in our hot cultural arts closet.
Please return any that you haven't returned from last year.
No questions asked nor fines imposed
Drop the found folder off in the PTO box in the office.
Missing are:
Calder, Wood, Braque, Tanner, Klee, Degas, Gauguin (2), Mondrain, Grandma Moses, Caillebote, Wyeth, Chagall and Albright.
Thanks for your cooperation in helping us locate these folders!!
Your cultural arts chairpeople,
Allyn Pilewski
Molly Carl