Stencil painting party is on Saturday 10/4!
Posted Sep 30, 2010 | Category:
Everything Else
This information was originally posted on September 30, 2010. Please note that the article refers to events from a previous school year.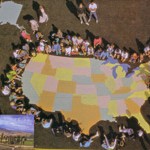 Don't forget to come by the back play area at Central anytime between the hours of 9:00am and 2:00pm this Saturday 10/4.  We need your help to paint the 5 wonderful stencils we have dedicated to the play area for our children.  Come make a difference!
Please RSVP to:  nessingerg@centralptonews.org