Original Works
Posted Oct 19, 2010 | Category:
Everything Else
This information was originally posted on October 19, 2010. Please note that the article refers to events from a previous school year.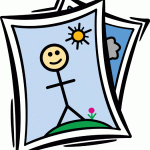 Get those creative juices flowing and help your child make beautiful artwork that can be produced into wonderful gifts such as greeting cards (just in time for the Holidays), mugs, trivets, shopping bags and more.  Turn your completed masterpieces to the box in the office at Central by October 29th.  Thanks for your support.