Cultural Arts Adopt-a-Painting
Posted Mar 1, 2011 | Category:
Cultural Arts
This information was originally posted on March 1, 2011. Please note that the article refers to events from a previous school year.

Central Elementary School's extensive collection of
Cultural Arts paintings is in desperate need of conservation
Many of our frames are broken, nicked, scratched,
framed with dangerous glass and lack appropriate signage.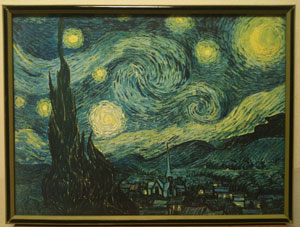 Before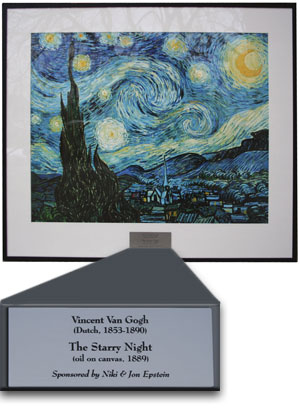 After
Through the recently introduced 'Adopt-A-Painting' program, art appreciators and friends of Central School have the unique opportunity to leave a lasting legacy. Donated funds cover the cost of re framing and signage, helping students identify the artist and painting title.
Our goal is to re-frame all curriculum paintings by the end of the school year.
You, your family, friends or company will have the ability to adopt a particular work or grouping of art.
[UPDATE 4/25/2011 – the program has ended. Thank you to all who have donated.]
In return, you'll receive permanent signage acknowledging the donor's name along with a commemorative photo.
Your donation is tax deductible (ask your accountant).


If you have any questions, please email:
Allyn Pilewski parliamentarian@centralptonews.org or Molly Carl carlm@centralptonews.org