Cultural Arts Adopt a Painting program ending soon!
Posted Apr 5, 2011 | Category:
Everything Else
This information was originally posted on April 5, 2011. Please note that the article refers to events from a previous school year.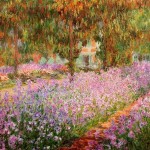 Our Central School Painting Auction is quickly approaching the end.   We still have a few paintings left in their old ugly frames.  Please consider adopting one of these orphans.   Due to the ordering of supplies we will need to close the auction APRIL 15th at the end of business.
The response has been great!!!  A few alumni families adopted paintings.  What a great legacy to leave and a great message to tell your children.  That your family loves the Arts and values Art Education.
No checks to write, No envelope to find, No backpack to put the envelope in and nicely tell your child to deliver to your teacher  –just a 5 minute process with a credit card.
Thanks again for your fabulous response.
Your cultural arts chairs,
Molly Carl and Allyn Pilewski