Flying Carpet Club Info Sessions: Saturday, November 12 @ 10 a.m. or Tuesday November 15 @ 9:30 a.m.
Posted Nov 9, 2011 | Category:
Flying Carpet Club
This information was originally posted on November 9, 2011. Please note that the article refers to events from a previous school year.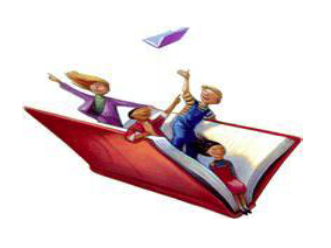 Volunteers Needed – Come Fly With Us!
What: Junior Great Books Discussion Leadership
When: Tuesdays, Wednesdays or Thursdays (your choice)
Weeks of: January 9 – March 12, 2012
Time: 12:00 – 1:00


Toting carpets into Central School classrooms, Flying Carpet Club leaders take children in grades 1-5 on lunchtime literary adventures. We aim to inspire club members to thoughtfully discuss world-class, grade-level appropriate literature collected in Junior Great Books™ anthologies. . . and to make it fun!
see the attached flyer for details about the Info Sessions.  
Flying Carpet Club Volunteer Flyer