Give Us Your Science Fair Feedback
Posted Nov 14, 2011 | Category:
Science Fair
This information was originally posted on November 14, 2011. Please note that the article refers to events from a previous school year.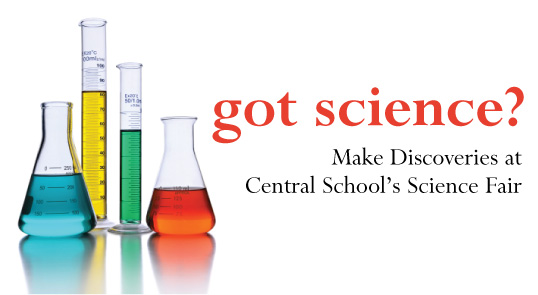 So far the feedback about the Science Fair has been wonderful!  We would love to hear from you if you have any comments about how we did. 
Please email sciencefair@centralptonews.org. Your feedback will help us to plan future fairs and build on our success.
Would you like an extra copy of the Central Science Fair program booklet containing the list of all the students and experiments entered in the fair?  The children love seeing their name in print as well as the entire list of experiments.  We have some extras available for pick up in the Central Office or alternate arrangements can be made by emailing pres-amy@centralptonews.org.