Box Tops and Labels Update
Posted Nov 30, 2011 | Category:
Fundraising
This information was originally posted on November 30, 2011. Please note that the article refers to events from a previous school year.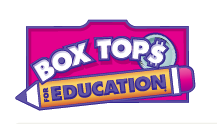 Thank you to all families who sent in labels for the Box Tops for Education, Tyson A+ and Campbell's Labels for Education programs.
We have earned $368 from Box Tops collected at the end of last year through the end of October.
 Collections through the end of February benefit this school year. 
While shopping for your holiday meals, please remember to clip Box Tops! Look for these logos:
Box Tops Turkey Form
Box Tops Snowflake Form
BoxTops Ford Sweeps