Flying Carpet Club – Registration forms are DUE by Friday, December 9th
Posted Dec 5, 2011 | Category:
Flying Carpet Club
This information was originally posted on December 5, 2011. Please note that the article refers to events from a previous school year.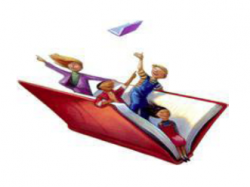 Time to take a literary journey with the Flying Carpet Club!
Please review the included flyer for specifics related to this program as well as the required enrollment form. As slots are allotted on a first come first served basis, please return completed registrations to the PTO Mailbox as soon as possible, but no later than FRIDAY, DECEMBER 9. 
Any questions related to this wonderful program should be directed to Aberdeen Ozga at recordingsecy@centralptonews.org.