Clip Box Tops & Earn Cash for Central
Posted Feb 1, 2012 | Category:
Fundraising
This information was originally posted on February 1, 2012. Please note that the article refers to events from a previous school year.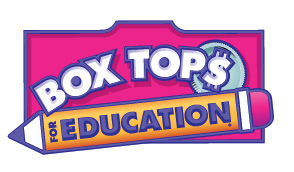 Dear Central School Families,
Thank you so much for collecting Box Tops!  We have earned $374 so far this school year to support programs sponsored by our PTO.  Please continue to turn in Box Tops and collection sheets to the bin outside of the school office.
As a reminder, please turn in any Box Tops or collection sheets that you have saved by the end of February so that they may be redeemed during this school year!
Finally,  please save Tyson product labels.  Each label is worth $0.24.  Send them in to school with Box Tops and Campbell's labels.  Every label collected benefits the Central PTO!
Thanks for your continued support!
Michelle Siedlecki